The RV-500 Tankless Hot Water Heater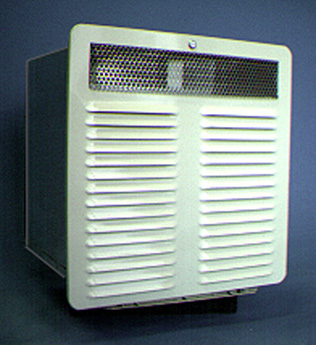 RV-500 Tankless water heater for Recreational Vehicles
This is the first and only instantaneous tankless water heater specifically designed for recreational vehicles. It replaces conventional tank type heaters.
It allows all of the RV owner's family to shower comfortably by producing endless hot water. It is not limited to a few minutes supply of hot water as with low-end tank type units.
Check some of the testimonials we have received from owners who are already enjoying the benefits of the RV-500. Compare the RV-500 to conventional tank heaters. You will be surprised at how many improvements it offers. And check some of the frequent questions we receive about the product.
Then give us a call or drop us a note via e-mail and we will help you to own and enjoy the comfort of an unlimited supply of hot water in your home away from home.
Compare the RV-500
The RV-500 hot water heater is the first tankless water heater specifically developed for your home away from home. It allows everyone in the family to enjoy the comfort of a hot shower and have plenty of hot water for the dishes too!
You can even fill a tub or Jacuzzi if you happen to have one.
Replace your conventional tank water heater with an RV-500 and have one of the real comforts of home... unlimited, continuous hot water.
---
Here is a comparison of the RV-500 with a typical ten gallon tank model hot water heater:
| | | | |
| --- | --- | --- | --- |
| Feature | RV-500 | Tank Type | RV-500 Advantage |
| Wait for hot water | Instant | Up to 30 minutes | Hot water now! |
| Amount of hot water | Unlimited | 6 to 10 gallons | Comfortable bathing |
| Temperature variation | ± 2º F | Variable | Consistent temperature |
| Efficient fuel consumption | 940 gallons hot water/LPG tank | 740 gallons hot water/LPG tank | Lower fuel costs |
| Electronic ignition | Standard | Added cost option | Lower fuel costs |
| Operating noise | Very quiet | Noisy | Less noise |
| Flue Temperature | 250º F to 275º F | 475º F to 500º F | No scorched paint |
| Weight when full | 27.5 pounds | 110 pounds | Less weight |
| Stand-by heat loss | None | Constant when in use | Added savings |
Introduced in November 1995, this water heater has been receiving high marks from a growing number of RV owners throughout the United States and Canada
12 Frequently Asked Questions About the RV-500 Water Heating System
| | |
| --- | --- |
| What makes the RV-500 special? | It delivers instantaneous, continuous and endless hot water for as long as you want. You can literally shower for hours. |
| How can the RV-500 provide endless hot water? | The RV-500 has no tank. Water is heated instantly to 115ºF only when you request it. No propane is used to keep unused water hot. |
| How do I get the RV-500 to heat hot water? | Simply turn on a hot water faucet. A flow meter in the RV-500 is activated and the heater automatically comes on to heat water. When you turn off the faucet, the burner shuts down. There is not even a pilot light. Simply turn on a hot water faucet. A flow meter in the RV-500 is activated and the heater automatically comes on to heat water. When you turn off the faucet, the burner shuts down. There is not even a pilot light. |
| How long does it take to have hot water? | The RV-500 begins making hot water in about three seconds. The water temperature will rise rapidly to the set temperature (115º F). |
| Does the RV-500 install like other water heaters? | Yes. It installs and flues like a tank heater, in the side walls of your RV. The water, gas and electrical hookups are the same type used on tank heaters. |
| Will the RV-500 fit into the same bay in my RV's side-wall? | In almost all instances it will. The RV-500 mounting flange is designed to perfectly replace a common ten gallon tank heater. To replace a six gallon heater, a few inches must be added to the vertical dimension. This can be cut up or down. |
| Is the RV-500 as noisy as my current tank heater? | No. It is so quiet that the only way you know it's operating is that you have hot water |
| Does the RV-500 use more propane than tank heaters? | To the contrary, the RV-500 is about 20% more efficient than tank heaters. And, because there is no standby heat loss, you may find that you are using 1/2 or less the amount of propane per gallon of hot water. |
| How do I winterize my RV-500? | Simply drain the system of water, blowing it out with air, or else running non toxic anti-freeze through the heater while winterizing the rest of the plumbing system. The RV-500 only requires about a pint of antifreeze. |
| If endless hot water is such a good idea, why doesn't everyone use it? | Most people don't realize that they have an alternative to tank heaters. It takes a lot of time and marketing dollars to get the word out. But for those who want endless hot water and a quiet and efficient hot water system, the RV-500 is perfect. |
| When operating, does it create as hot an exhaust as my tank heater? | No. It is about 50% cooler. It will not scorch the side of your RV. |
| Can I buy direct from the factory? | Yes, or through a local dealer. |
Technical Data Sheet
Type:
Gas instantaneous, direct vent water heater designed for recreational vehicle and mobile home use. Full gas modulation temperature control.
Dimensions:
13.5" Wide x 13.5" Deep x 14.5" High. Weight: 27.5 pounds.
Rough-in dimensions:
Add 1/4" to above dimensions. For retrofit, see special directions.
Clearances:
Zero clearance top, bottom and sides. 2" in back for hook-ups
Construction:
Modular, three assemblies; gas, electronics and water.
Burner:
High primary air, 12 element, atmospheric type. Aluminized steel body with stainless flame strips
Heat exchanger:
Copper fin tube type with wrap for cooling.
Electronics:
Plug in, works-in-a-drawer.
Case and flue assembly :
Galvanized with painted aluminum access door (polar white or colonial white; surface or flush mount).
Mounting:
One inch mounting flanges with corner pieces and door jamb included. Must be mounted in accordance with local codes or in absence of local codes, Manufactured Home Standard, Title 24 CFR, Part 3280 or Recreational Vehicle Standard, ANSI A 119.2/NFPA501C
Hook-ups:
Electric: 18-2 x 2' lead.

Gas: brass 3/8" flare inside case rear or side accessible.

Water: 1/2" OD copper tubing. Brass compression to 1/2" NPT elbow can be installed or as specified.

Fuel:
Propane at 11 WCI
Capacity:
53,000 Btu input - 42,500 Btu output at maximum burn at 8.5 WCI manifold pressure.15,000 Btu input - 9,600 Btu output at low burn at 1.2 WCI manifold pressure.

(85°F temperature rise per gallon per minute continuous flow at high burn).

Fuel consumption:
2.55 lbs per hour at maximum input. ( At 2 GPM of water, 20 lbs of propane will produce over 940 gallons of hot water).
Power:
12 VDC at 1 amp. Operating range is 9 to 15 VDC.
Flue gas temperatures:
Under 300°F.
Water temperature:
Factory set at 115° F. Can be field adjusted 90° to 135°F.
Leakproofing:
Case is sealed from interior of coach. Bottom is sloped to channel water out of unit. Hook-up plumbing is gasketed.

Gas train:

Burner is a 12 element high primary air, atmospheric type with stainless steel flame strips. Aluminum manifold with brass pressure tap. Orifices, brass # 71 x 12.
Modulating valve:
Solid brass conduit with 3/8" NPT ends. Control is non-intrusive into gas cavity using no seals, pushrods or diaphragms. There is a 5:1 gas flow ratio con-trolled by a magnetic field actuating movement of a poppet in and out of a fixed orifice.
Gas Valve:
Redundant solenoid with integral two stage regulator and 1/8" NPT pressure tap.
Water Assembly:
Heat exchanger: Solid copper, fin tube type, 6 fins per inch with copper combustion chamber with 1/2 " tube wrap to cool assembly.

Hook-ups: 1/2" OD copper tubes.

Flow meter: Plastic rotary type with encapsulated magnetic rotor and Hall plate.

Clear plastic observation port.

Pressure relief valve: Approved, set @ 100PSI.

All other hardware in contact with water is brass or NSF approved composites.

Controls:
Microprocessor, controlling ignition, flame proofing, safety systems and electronic gas modulation temperature control. Control boards are mounted in a removable drawer, coated, with plug-in connectors protected with an anti-oxidant compound.
Ignition:
Direct spark type with two 2.5 second ignition attempts.
Flame proofing:
Rectification, shutting gas valve off in .8 of a second if proofing fails. Ignition and proofing is effected by a single stainless probe at the burner.
Temperature sensors:
Three thermistors, one senses incoming water temperature (mounted on cold water line of heat exchanger), one senses temperature midway through heat exchanger (mounted in stainless probe with compression fitting on the heat exchanger), and one senses outlet temperature, (mounted to hot water outlet on the heat exchanger).
Flow meter.
Senses rate of water flow, (mounted on inlet water pipe).
Temperature control:
Maintained by microprocessor controlled gas modulation that de-livers output water temperature within ±2°F by sensing water flow rate and three temperature inputs.
Safety Features:
The Model RV 500 is pilotless. There is no flame unless water flow is sensed.

Flame rectification: Gas valve shuts off in .8 of a second if there is a flame outage.

Redundant gas solenoid.

Electronic high temperature shut-off (two).

ECO high temperature shut off @ 165°F with manual reset.

Pressure relief valve at 100 PSI.

Direct vent with combustion chamber sealed from inside of coach.

Model RV-500
Operation: When unit is powered, the microprocessor activates the gas modulation valve and per-forms component diagnostics. A green LED will flash for normal operation, red will indicate a malfunction, signified by different codes. The unit will remain dormant until the rotary flow meter senses at least .4 GPM of water flow. The gas modulating valve will be set to its ignition value, the spark will be effected and the gas valve will open. Ignition will occur and the flame will be proofed.

The microprocessor now reads water flow rate, and incoming water temperature, calculates the required gas flow to maintain set temperature and sets the gas modulation valve to the proper setting. The water temperature is then monitored by the thermistors midway and at the outlet to make any minor corrections in gas flow. If there is any change in water flow or incoming water temperature, the microprocessor recalculates and makes any required adjustments.

The unit continues to produce hot water until water flow is stopped and the burner turns off.

Approvals:
Approved to test standard: ANSI Z21.10.3 1993
Order
RV500 Surface Mount Aluminum Brush Finish
99

9

.00
Order
RV500 Flush Mount Door Aluminum Brush Finish

999

.00
Order
RV500 Flush Mount Door Polar

999

.00
Order
RV500 Surface Mount Polar White
99

9

.00
Order
Wind Protection

6

5.00
Order
Cold Weather Protection Package

(includes wind protection)

1

3

5.00